For 17 years! 17 years I couldn't use it because its power cord was torn off and I was too lazy to make it another one.
But finally! After much soldering and nerve-wracking moment of thinking I'd accidentally set it to 115V and all was lost - this ancient beast comes to life!!!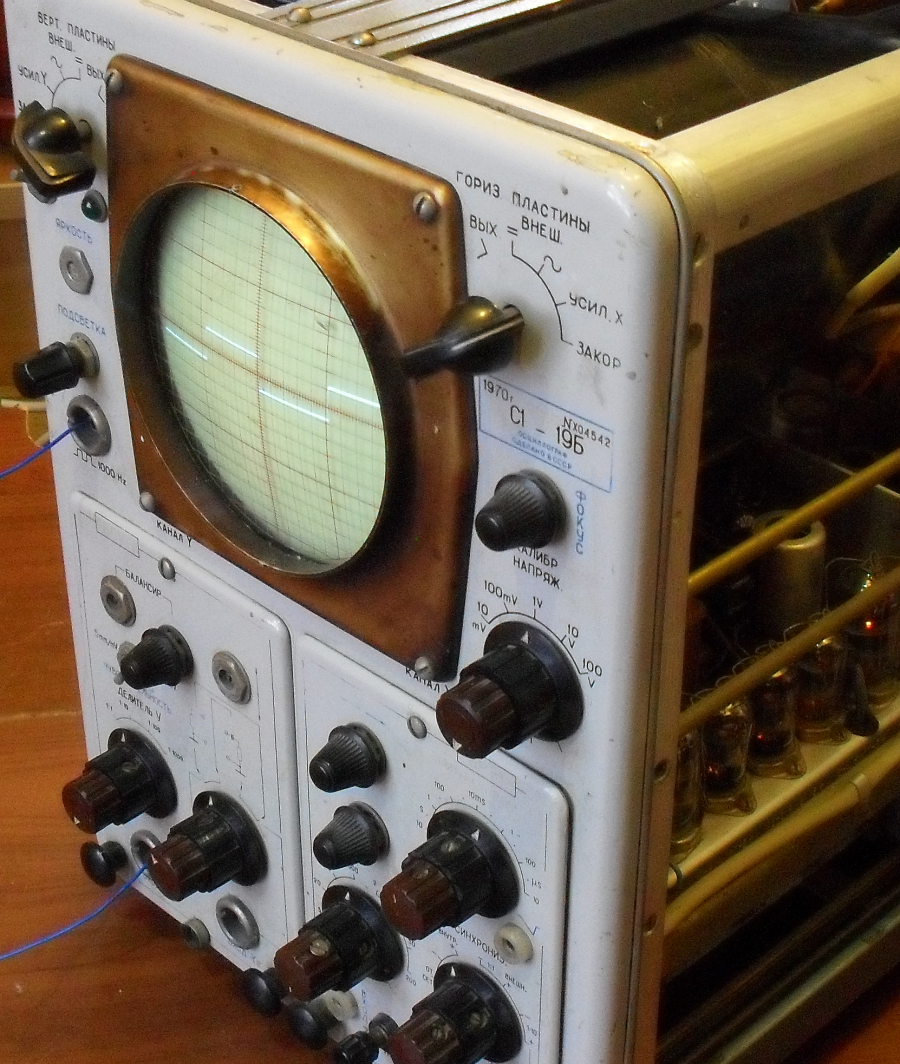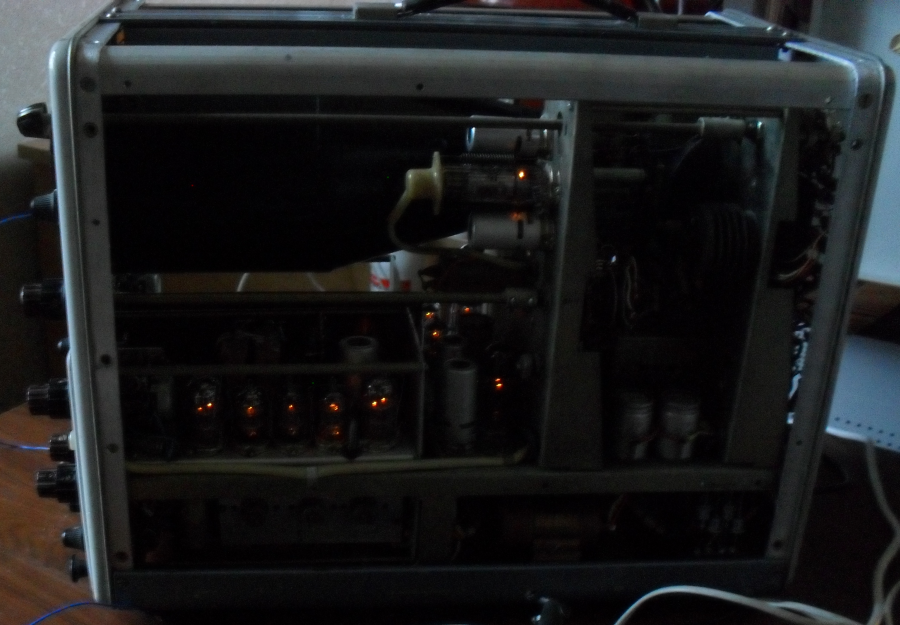 Eerie violet glow from the gas discharge voltage stabilizer: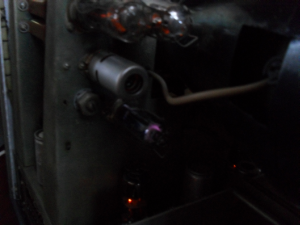 I even have a copy of the writing-off act. Reason: 100% wear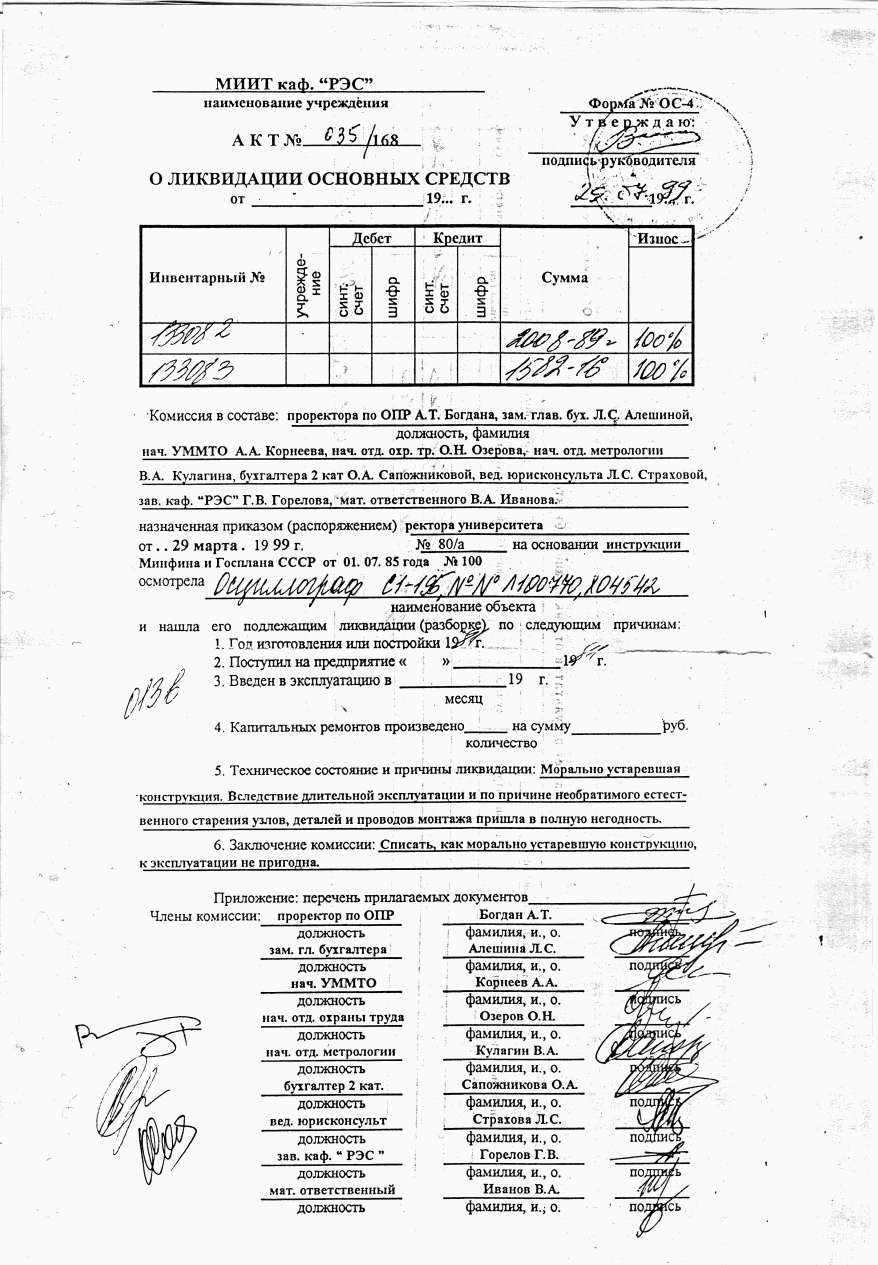 Note: it
does
contain several "semiconductor triodes" as they are called in the manual, generating stabilized -24V used, among other things, to drive heaters of the Y-amplifier tubes
Earlier: the smothering embrace of dust.